Finally! Winners for the +1: Level Up contest have been revealed. Read on to know who won the exclusive One Plus 6 Phone and more.
As you know, the +1: Level Up was an instant bonus contest that ran from 21st to 25th July. We have carefully selected winners on the basis of the maximum number of orders in this time period along with who got the least number of delivery returns on their stores. Delivery return is when the customer refuses to accept the order at the time of delivery.
So, let's reveal the name of the winner! Who won the One Plus 6 phone? And the winner is: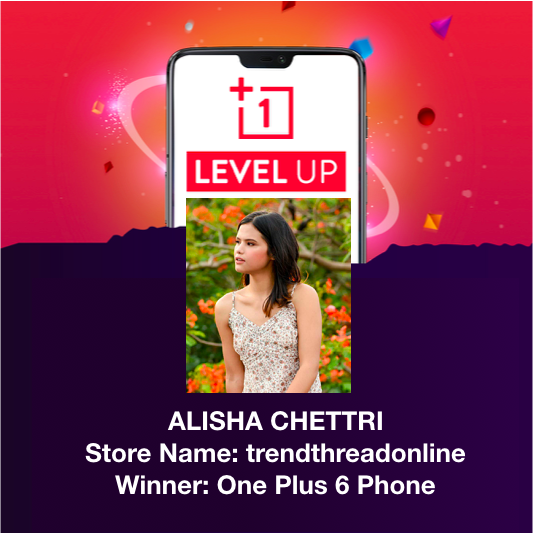 Congratulations Alisha! Your brand new One Plus phone 6 is on your way. As for the other lucky winners, here is the final list.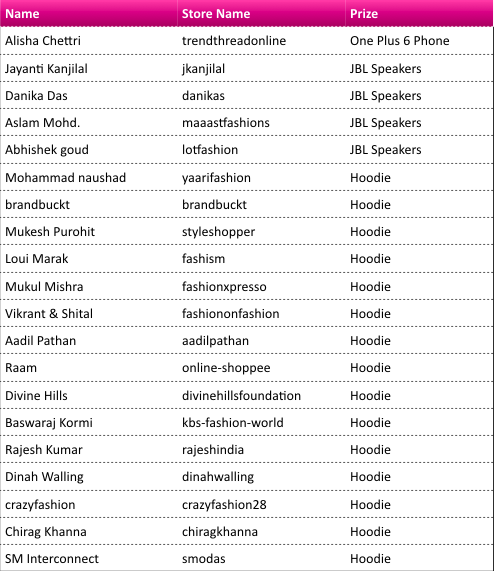 All prizes will be shipped out by the first week of September. We will keep you updated on the same.