You have seen them on-screen, you have loved them in their characters, and you have respected them for their success. There is a part of you which feels connected to them as you see these Bollywood sweethearts charming the world. A part of you does wish to be as successful as they are and live on your own terms as they do. 💃🏻
Well, what if we told you that there could, indeed be, such a connection between you and these Bollywood actresses? And that connection is the 'BRAND'! ❤️ 
Anushka Sharma, Sonam Kapoor, Deepika Padukone and many other top ladies of Bollywood are more than celebrities. Not only are they a brand in themselves and but also own a brand of their own. This 'brand' is what sets them apart from others. Let's take a quick look at their brands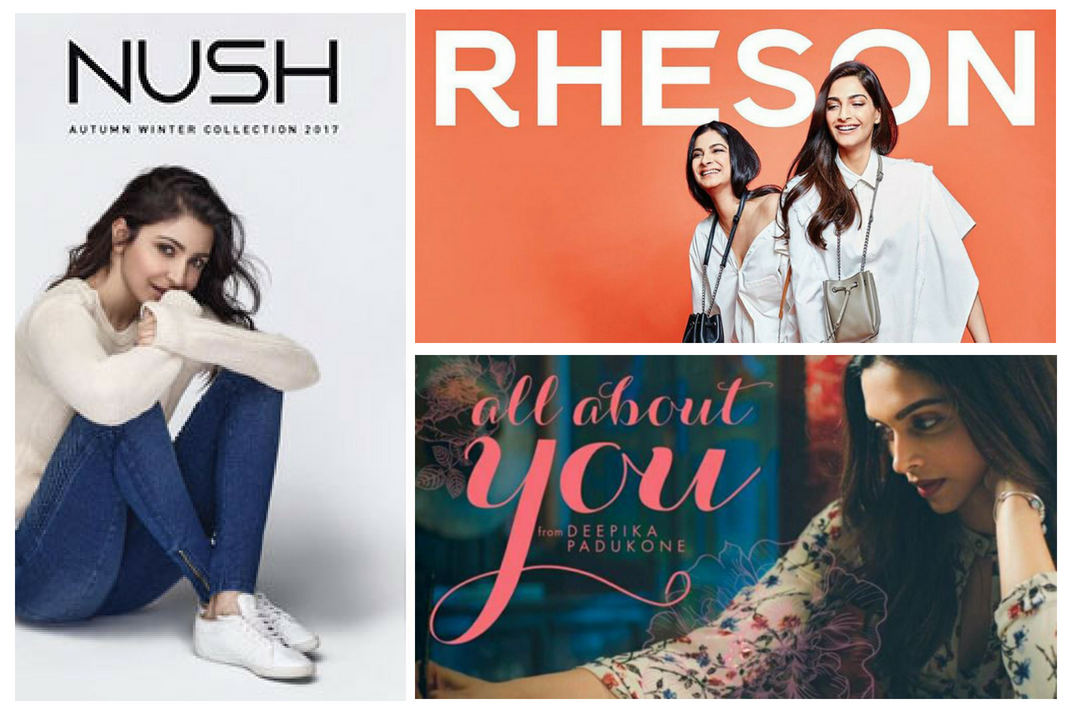 Anushka Sharma – Anushka has a clothing line called Nush. It is her brand where she has clothes which suit her style. Her brand reflects her identity and makes it unique. The clothes she has on her store are stylish, elegant, and most importantly her personal choice.
Sonam Kapoor – Known for her impeccable dressing and fashion sense, her brand called Rheson, shows what kind of clothes she wears, what kind of fashion she follows, and how she sets the new trends. It is her own style which reflects through her brand.
Deepika Padukone – The hot diva of Bollywood owns a brand called All About You, and it shows the style which is all about her. She picks the style which she wants to share with others and her clothing line shows her unique taste which her fans and followers love to follow.
So, how can you have the same connection? It's simple:
1. Create your own brand
– Like them, you can create your own brand too, which shows your unique fashion sense. A brand which reflects your personality through the products you have. 
2. Select your own style
👗 – Use your brand to promote what you think is fashionable. If you like ethnic wear, promote that. Or if western wear is your thing, you can promote that as well.
3. Share it with everyone
📱- Like these celebrities, the most important thing to do is to share your brand with everyone. Friends, followers, family, colleagues etc. let everyone know about your brand & products.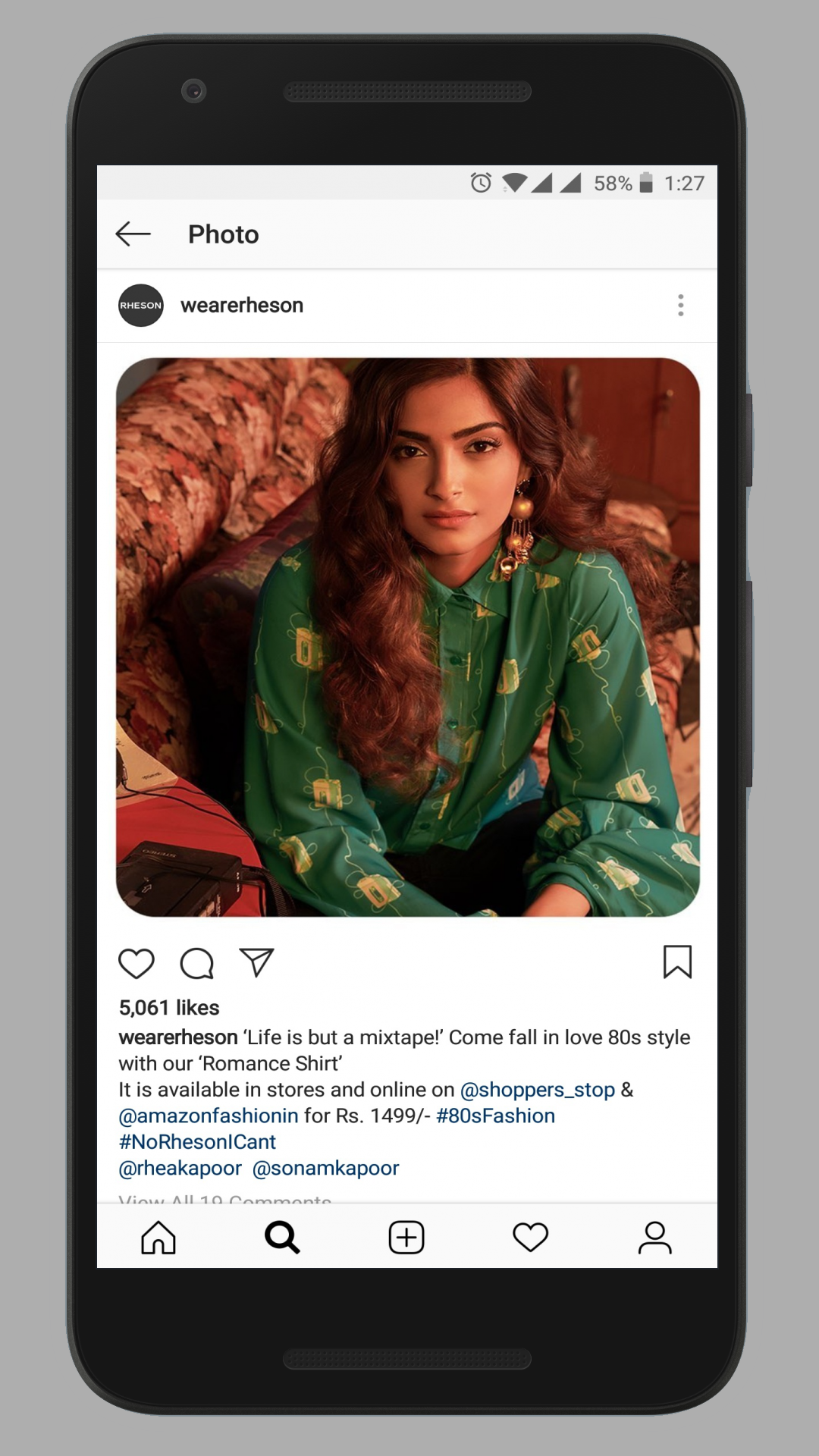 But how do you do it? It's very easy:
Wooplr has emerged as one of the greatest social selling platforms in India and it allows everyone to own their own online business, just like these celebs do. And with the following benefits of Wooplr, you can start now!
Create your online store

– Download the Wooplr app & browse over 100,000 products such as graphic tees, kurtis, sarees, bedsheets & electronics.

Choose what you want to sell

– You can pick the trendiest products from Wooplr's ever-increasing catalog, something that reflects your style & also attracts the masses & add to your store. 

Share with everyone

– And finally, just like these celebrities, you can share it on your social media & personal chats. Leave no channel to promote your brand.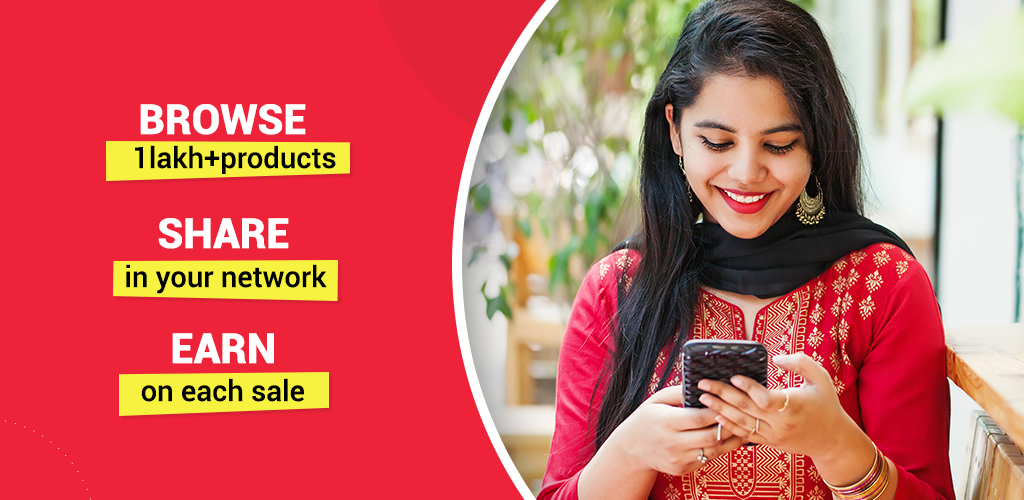 And now the best part, with Wooplr you can earn up to 25% commission every time you make a sale while enjoying the perks of a brand owner. 💰 And you would be amazed to know that you can do all of these things for free, NO investment needed at all.
Wooplr also takes care of the product delivery, payments & exchange.
So, what are you waiting for? Start your online brand today and create the connection with your favorite stars.