There's great news for you if you own an online business and are selling on WhatsApp. The new WhatsApp Business app is going to make your business easy to organise and improve the way you manage your customers. The new features in Whatsapp are really helpful for a business owner. If used right, the new app can help you grow your business quickly as well as effectively.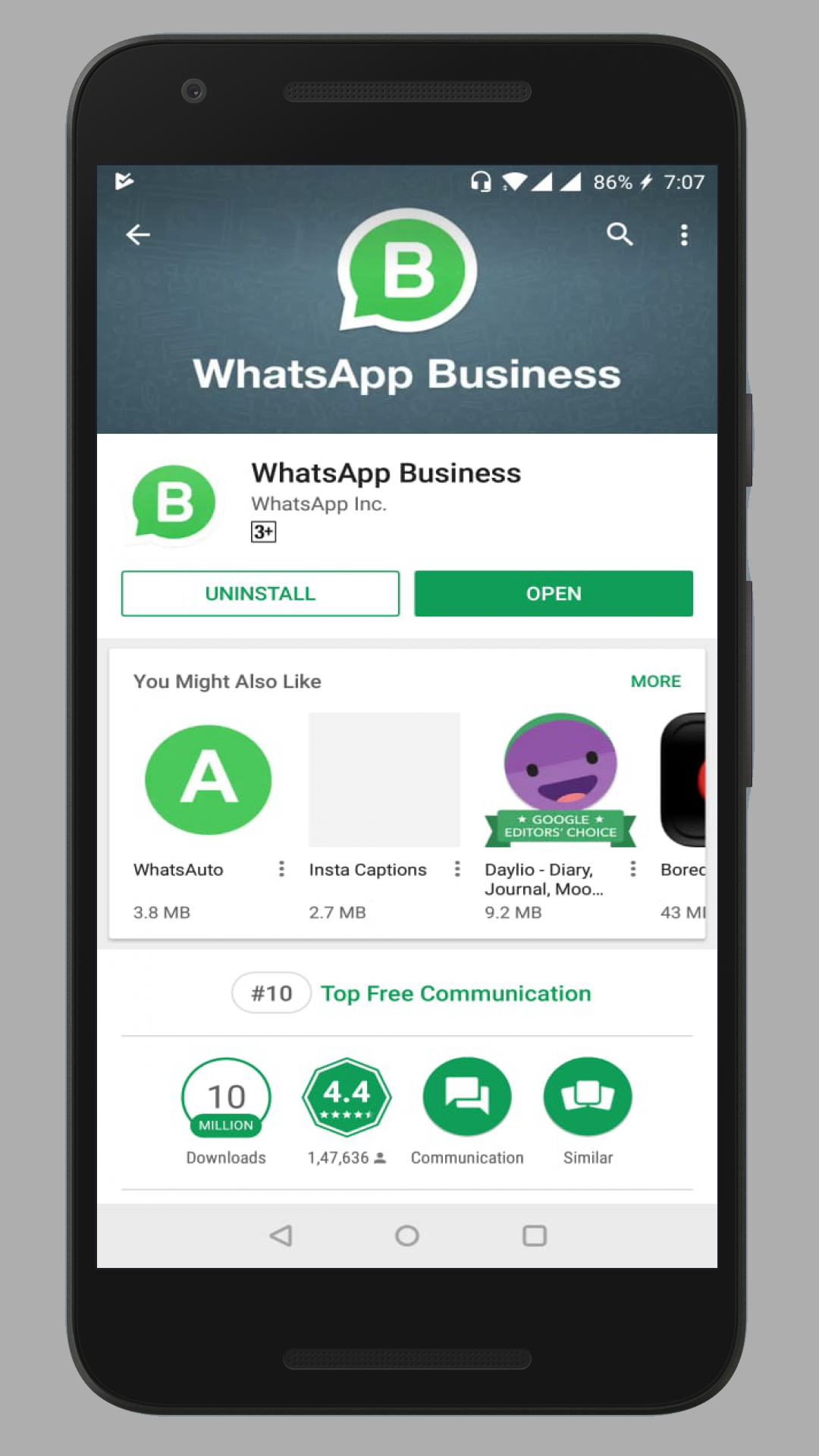 #1 How to create a WhatsApp business profile?
Download the

WhatsApp Business app

from the Google Play Store and install it on your phone. (We've attached the link to the app below)

Sign up with your phone number. It would be better if you used your business number

for easy verification.

It would ask you to create your business profile which means that you would need to fill details like business' name, the address, phone numbers etc. You can find this by going to Settings > Business Settings > Profile.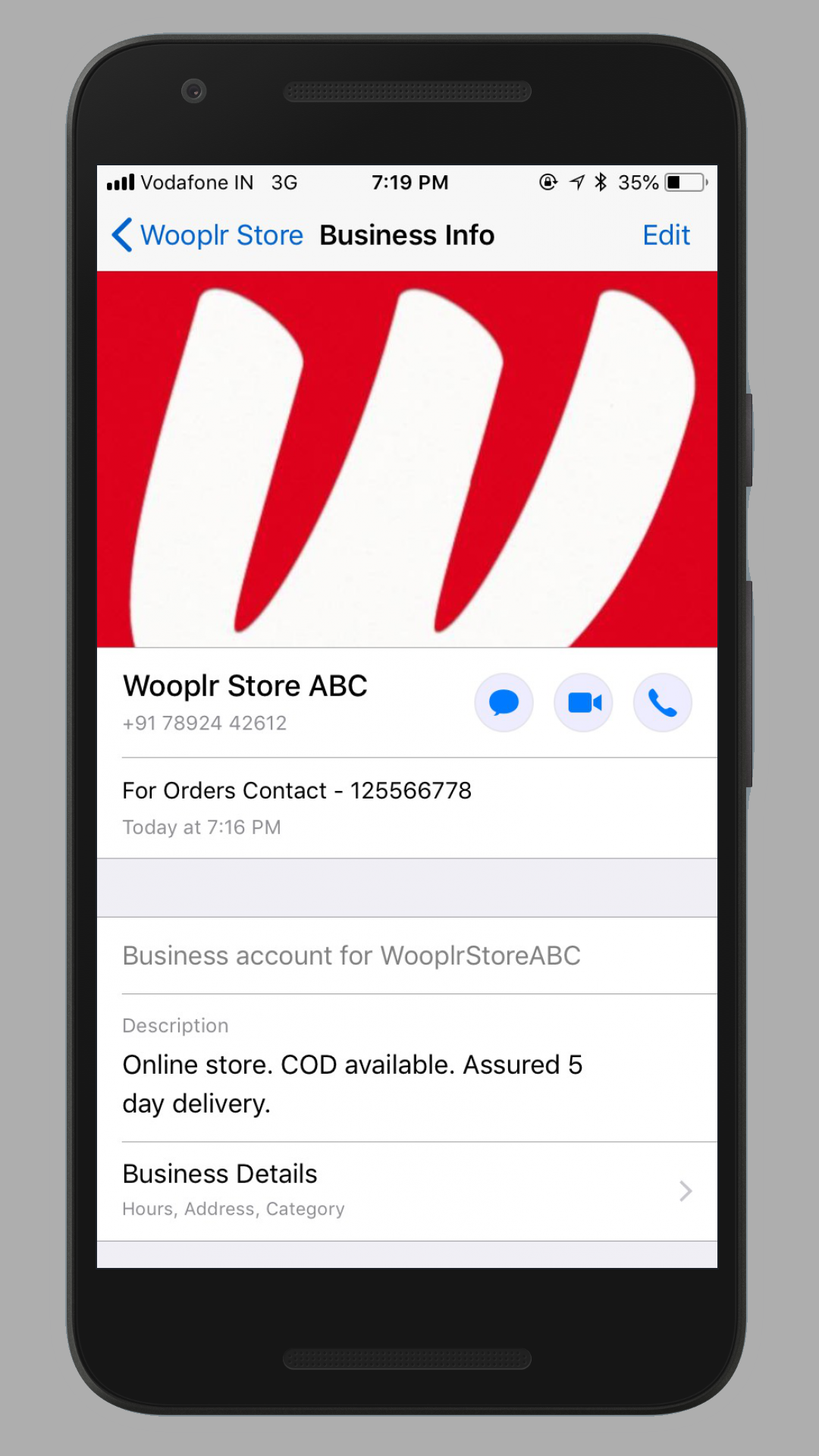 #2 Set up WhatsApp for business
There are some features like labels and automated messages which you can look into to make sure you are present to the customer.
Go to: Settings > Business Settings
There would be three options available for you:

Away message, Greeting message, and Quick replies

. These messages could be set by you based on your needs and they respond accordingly.

An away message can be set by you when you are

not available but do not want to keep the client waiting

. It would automatically send them a message as you choose. This can also be customized based on time, like say after 9 PM at night.
Example : Hi! Apologies. We're away right now but will get back to you post 7 am tomorrow.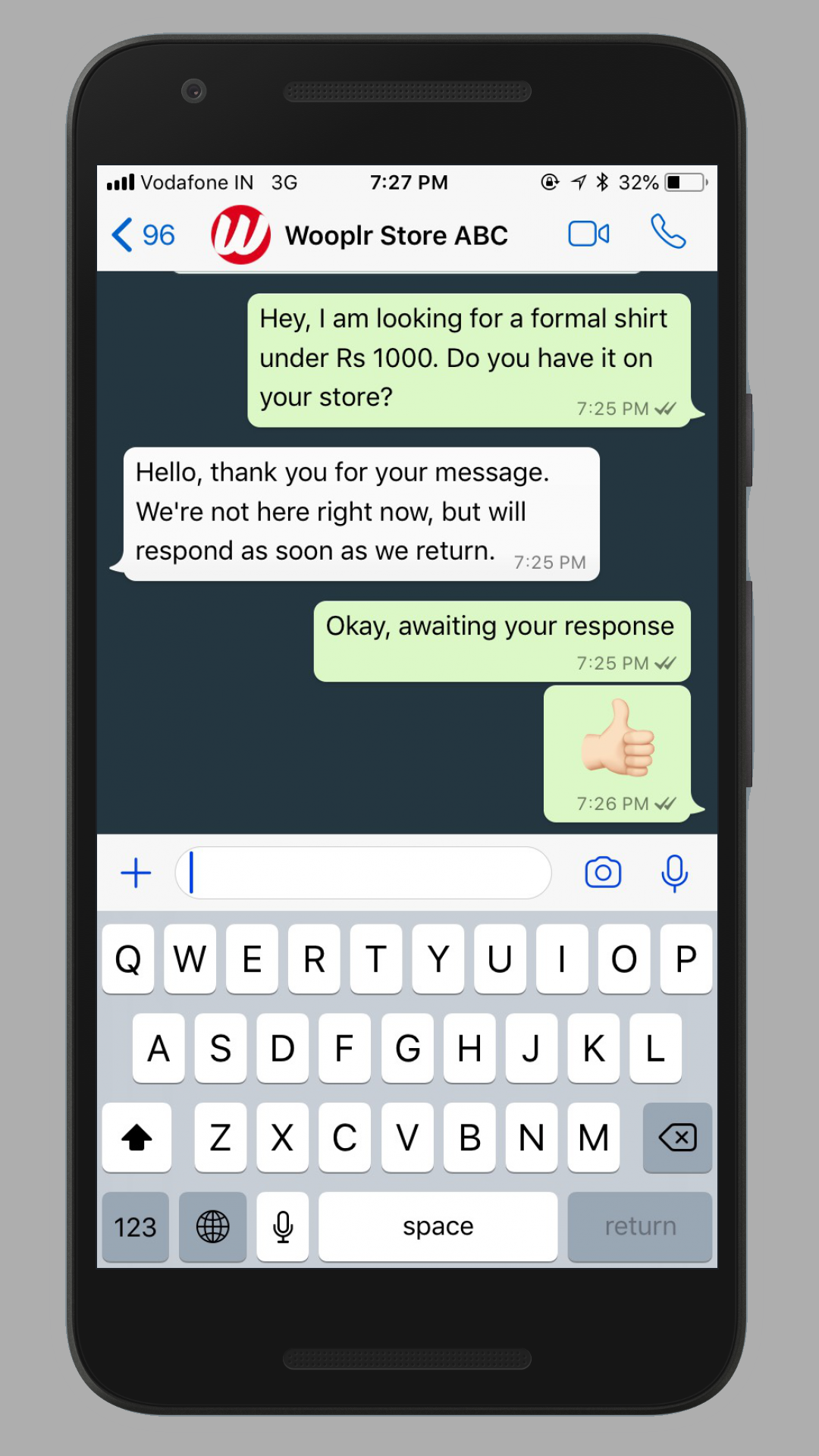 3. The greeting message is useful for new customers who have messaged you for the first time or has returned after being inactive for 14 days. It will automatically greet your customer with your set message.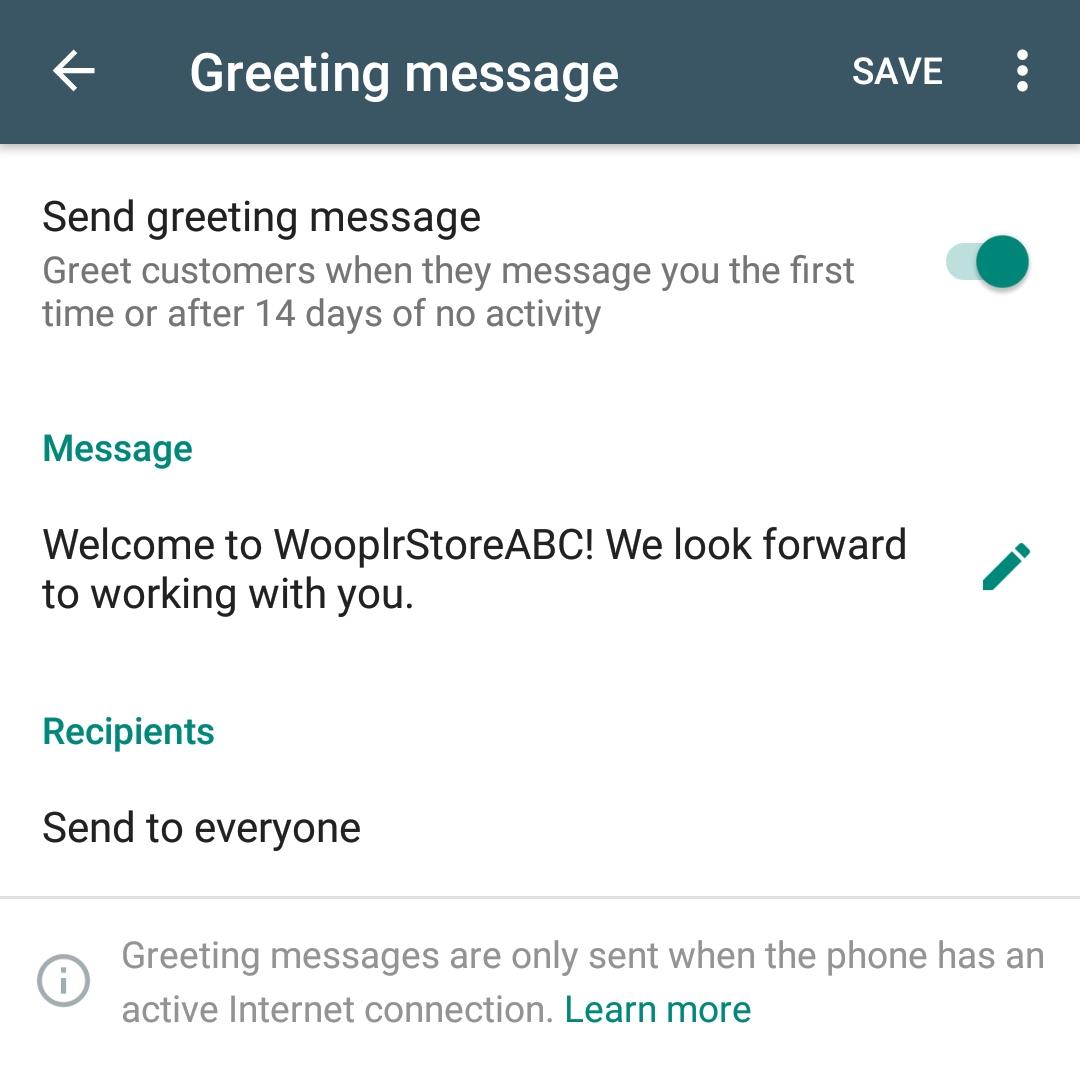 4. The quick replies can be customized by you. This can be used to answer the frequently asked questions or it can have a set message as you choose.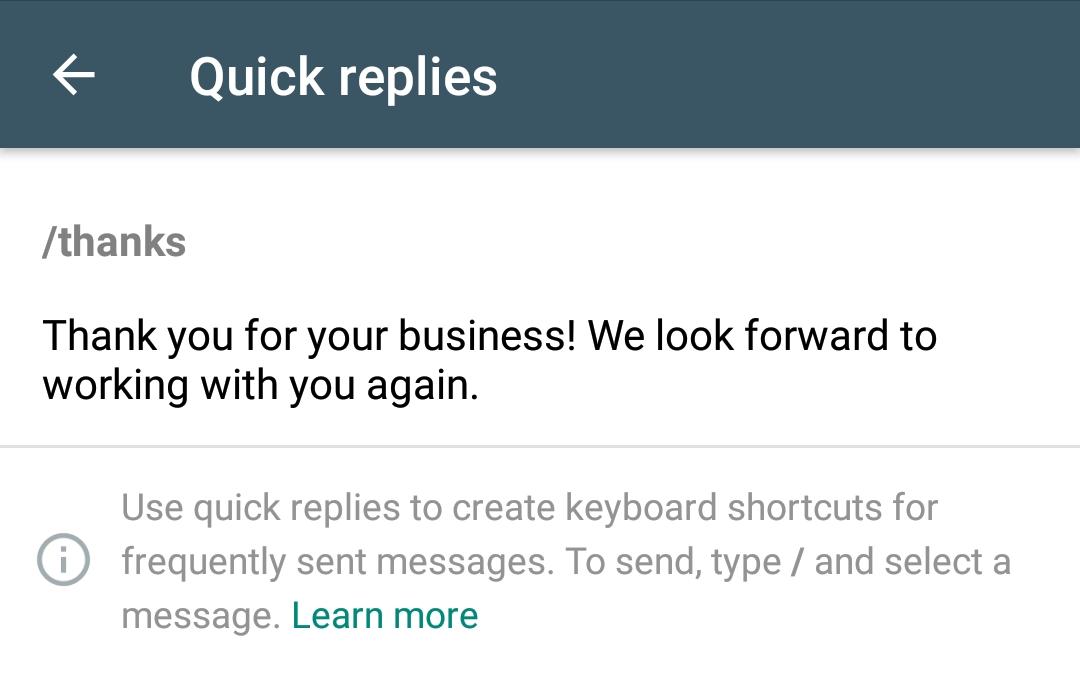 #3 Using the features effectively
Add Labels to your chats

– Open the menu button on an open chat and tap

New Label

. Enter what you want the label to be and Save. This is a really good tool to keep a track of your customers. A new customer, for example, can be labeled as Potential Client or a regular customer can be labeled as Prime Customer. Either way, you may be able to keep track of the conversations based on these easy labels of your choice.

It can be used on Web and desktops

– This feature is the same as that of the regular WhatsApp application. The benefit of this is that it can help you conduct your business

via your laptop or your desktop

seamlessly

. Go to Settings > WhatsApp Web and scan the given QR code. You are good to go.

Measures your reach

– One important aspect of this version is that it gives you statistics about your messages. You can use this information to know which customers are responding positively to your conversation and who are responding negatively. It can tell you the number of messages you sent, the number which reached, and how many of them were read. Such stats are important because you may

change your content

based on data.

If not a lot of people are reading your messages, you could try changing the text or finding new content. It will help you adapt to changing customer thoughts sooner.

Your account will have credibility

– WhatsApp has revealed that soon Business accounts would get a

verification mark

like the blue marks on Twitter or Facebook. It would help add credibility to your business. People will trust you more if you have the verified mark on your account. It is, therefore, important that you select your account as Business. This means that the people you have conversations with will know that you own a business.

Broadcast your message

– WhatsApp already allows sending out

mass messages

through broadcasting them and this feature is also supported by the business version. Currently, however, it is limited to 256 numbers.
These are some of the basic features which are a must for you, as a business owner, to have. It will save your time, help you interact with your customers effectively even when you are not online, and most importantly make it easy for you to manage the business in an organized and orderly manner.
Download the Whatsapp Business App now!